The Office of 21st century is "wherever people happen to be" says Vitra. An enlightening article by dezeen.

Designers Barber and Osgerby, Konstantin Grcic and Sevil Peach explored what the office of today looks like for furniture brand Vitra at Orgatec Cologne.



Knoll Chairman & CEO Andrew Cogan coins a new Office Design phrase #Resimercial in his interview with the Bloomberg Daybreak Show.



He discusses how the workplace is becoming a "key tool" in attracting & retaining talent and how the physical work environment says a lot about what the culture of your workplace is. (Source: Bloomberg)
Further news from Orgatec… interiordesign.net covers off their 15 New Product Release Highlights from the 2018 show.


An inspiring article by architecturaldigest.com on WeWork's WeGrow School in Manhattan created by Bjarke Ingels Group.
"I think over the last decade or two there has been a lot more innovation in education than there has been in educational buildings,"
"As an architect, often your job is really to look and listen and to see how life is changing, and to accommodate that instead of repeating what's been done in the past." -Bjarke Ingels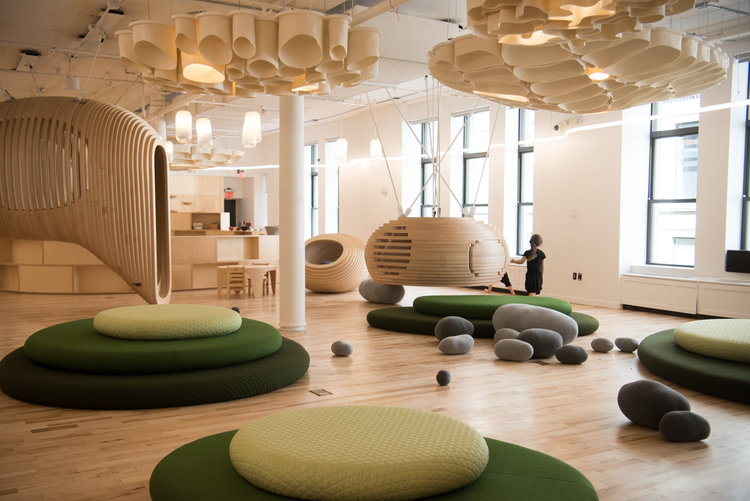 #biophilicdesign continues to gather momentum as covered in this article by personneltoday.com as it reviews the London City Plan 2036 impact on the workforce.
It discusses urban greening and argues that staff retention, workplace health, productivity and firms' ability to attract talent will all be boosted by the initiative.